Competency Profiling System
Skillgame

is a web-based system for competency evaluation that allows, in a simple and quick way, to achieve hard-skill competency rating based on specific thematic areas of business interest.

It can be integrated into the company site and social network pages. Artémat has developed database questions for several areas (i.e. Problem Solving, Marketing, Human Resources, new technologies, etc.). The thematic areas are defined and customized in conjunction with the company/organization sponsoring the event.
Easy and engaging

The game is played online, it can be integrated into the company website and it is possible sharing the ranking on several social networks.

Compentency Ranking

After test completion the candidate views the ranking for global and thematic areas.

Customization

Skillgame allows to define a various complexity test based on thematic areas or specific profiling searched from the business company.

Evaluation tool

Making Skilgame at the beginning and at the end of a course  allows to evaluate the progress made.

It reduce timing and cost
of recruitment & Assessment

Skillgame is the ideal solution for the business company that starts recruitment and employer branding on a large scale and on a specific profiling.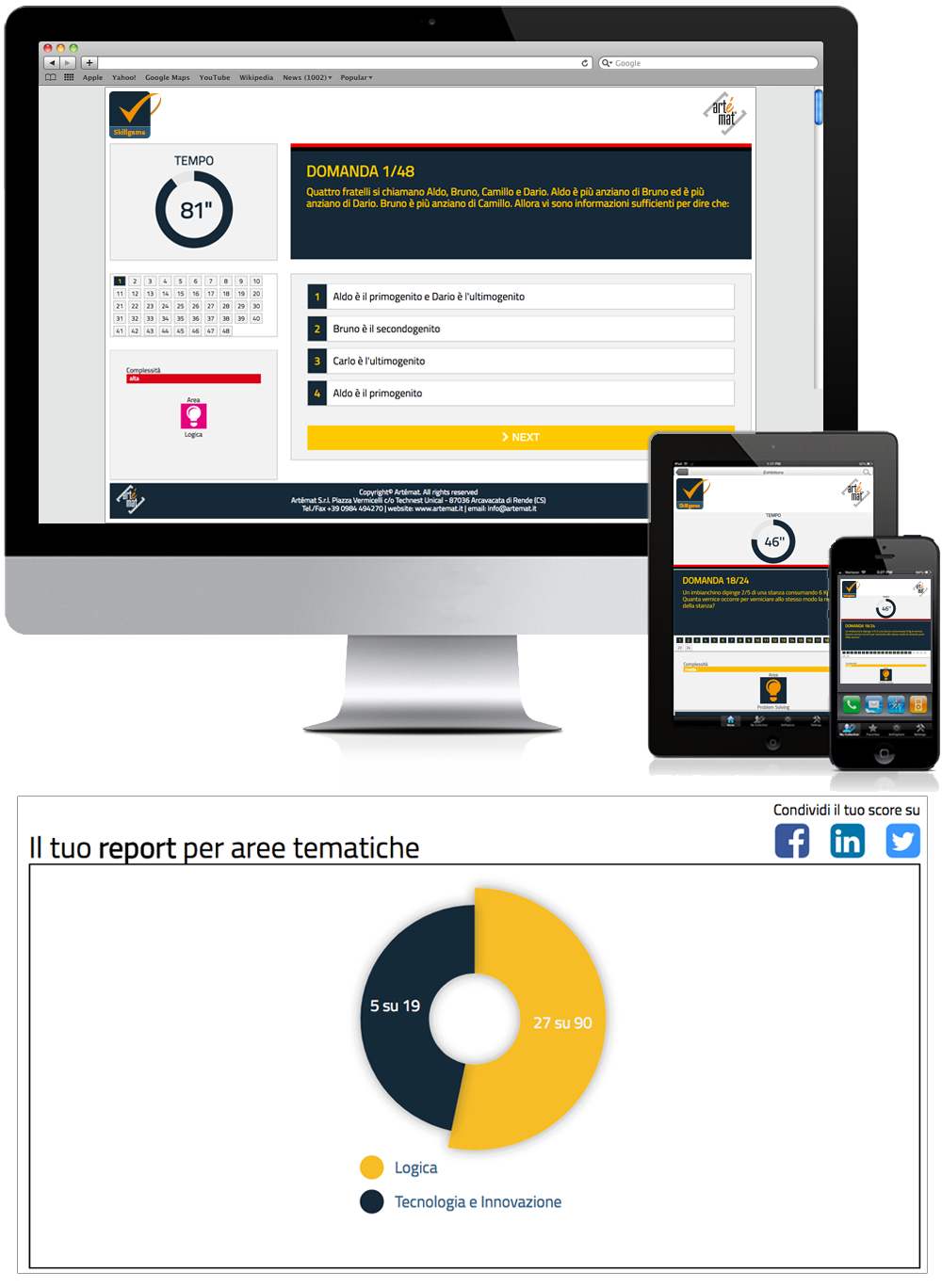 It is played online

Skillgame can be played at any moment. It can be accessed through your company's website and the Artémat dedicated platform.

Thematic areas

The questions are selected in a random way from a huge database. The thematic areas can be defined by the business company.

Time Management

There is a time limit to answer each question.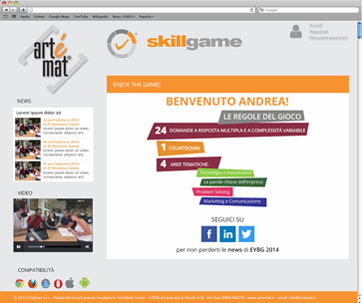 Complexity

The test complexity is determinated by the company defining the number of questions for each thematic area and its degree of difficulty.

Ranking

Skillgame generates a score for each thematic area that helps to define the player competencies.

Social Sharing

The score can be shared on the main social network (Linkedin, Facebook, Twitter, Google+, Pinterest, ect.).